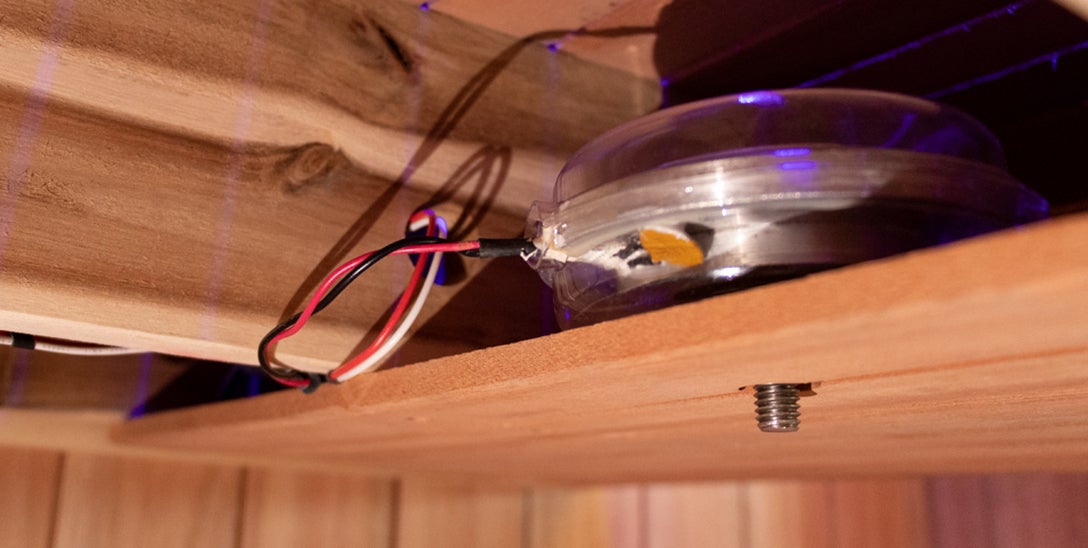 Sound therapy enhances relaxation and rejuvenation.
You can unwind and de-stress even more in your sauna with the sound-therapy add-on. This sonic technology combines the healing effects of sound and vibration therapy to relax your body and calm your mind.
Sound-amplifying discs mounted under the bench utilize sound as a therapy modality that can induce a calming effect. A combination of calming music and healing vibration move through the body and mind, so your body absorbs the vibration you also hear. Research showed that after just 10 minutes with sound therapy, brain waves were calmer and more balanced.
Add Sound Therapy to these Sunlighten saunas: