The mPulse 3 in 1 elevates the infrared sauna experience in every way. Here's what that means for you:
You determine the wellness experience you want. Your needs change daily, and as you age. The Control Pad empowers you to select from six programs created from clinical research to deliver each wavelength at the optimal dosage to help your body with whatever you need each time you use it. It's ideal for today's needs, and tomorrow's.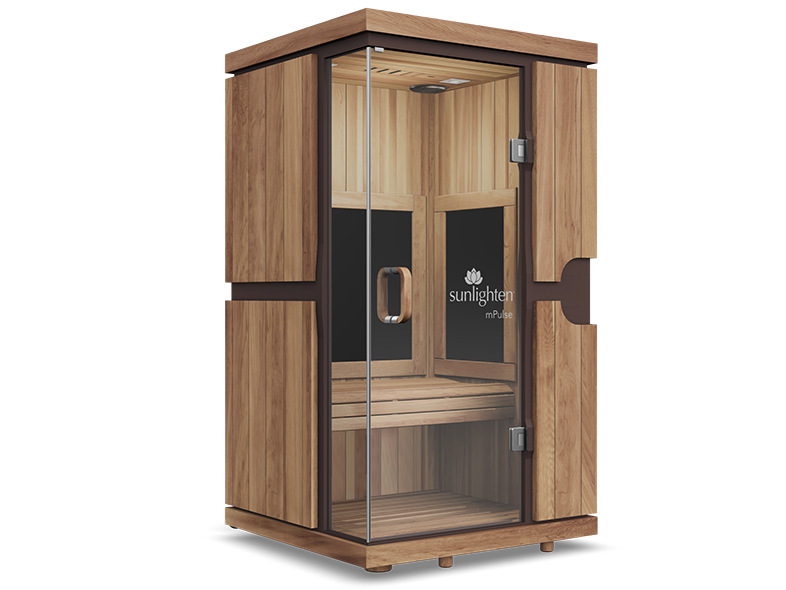 Product Specifications
EXTERIOR

Width: 1,108 mm

Depth: 1,056mm

Height: 1,993 mm

Door Opening: 711 mm

WEIGHT

Basswood: 220 kg

Eucalyptus: 234 kg

Eucalyptus Outside / Cedar Inside: 226 kg

HEATER

INTERIOR

Width: 962 mm

Depth: 912 mm

Height: 1,813 mm

ELECTRICAL

230v  2000w  8.7a 
NS-17 outlet

BENCH

Width: 961 mm

Depth: 550 mm

Height from Floor: 514 mm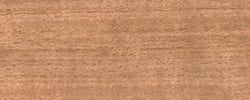 Eucalyptus
Durable
Sustainable/Green/Renewable
Fragrance-free
The mPulse Aspire
Everything about this sauna is special. Your needs change; this sauna adapts with you and every user. Modify each experience for whatever wellness benefit and ambiance you desire. Touch the tablet, set your program and music, sit back on the comfortable ergonomic bench and enjoy the gentle heat and Blaupunkt sound system. Our technology design mitigates EMFs to a lower level than most common household items.
The insulating wood around you is beautiful, thick and durable, with corners and seams held together by our tight-sealing magnetic system to contain the warm air. Assembly is easy with our powerful Magne-seal locking method with no unsightly screws or nails. Chromotherapy lighting enhances your home sauna using colors from the sun's visible light spectrum to bring balance and mental well-being.
It's the only sauna you'll ever need to buy.
GET PRICING

Other Products in This Family
More room for one person, or an intimate, relaxing wellness experience for two, featuring six health programs designed from clinical studies to deliver specific benefits the body needs, only available in mPulse saunas.
Dimensions
Exterior W: 1,312 mm
Exterior D: 1,208 mm
Exterior H: 1,993 mm
Be Inspired
6 min read
Be encouraged: the cardio benefits of infrared saunas offer a form of heart exercise.
Saunaing actually offers a real solution to getting your heart working without demanding physical strain. Studies support the value of a sauna session as a form of cardiovascular exercise that we call "passive cardio" because it allows you to sit back and relax while your heart gets pumping.