Amplify Full Spectrum Saunas
When you want to sweat fast, deep and effectively, the Amplify sauna is your perfect choice. Get an intense sweat that's also giving you all the therapeutic benefits of Sunlighten's patented far infrared light in this safe ultra-low EMF cabin.
Amplify II Eucalyptus
2 person sauna
Eucalyptus is durable and fragrance-free
4 SoloCarbon far infrared heaters
2 full spectrum heaters
Exterior Dimensions: 50" width, 45.9" depth, 77.7" height
Have any questions or ready to order? Call us at 800-374-6187.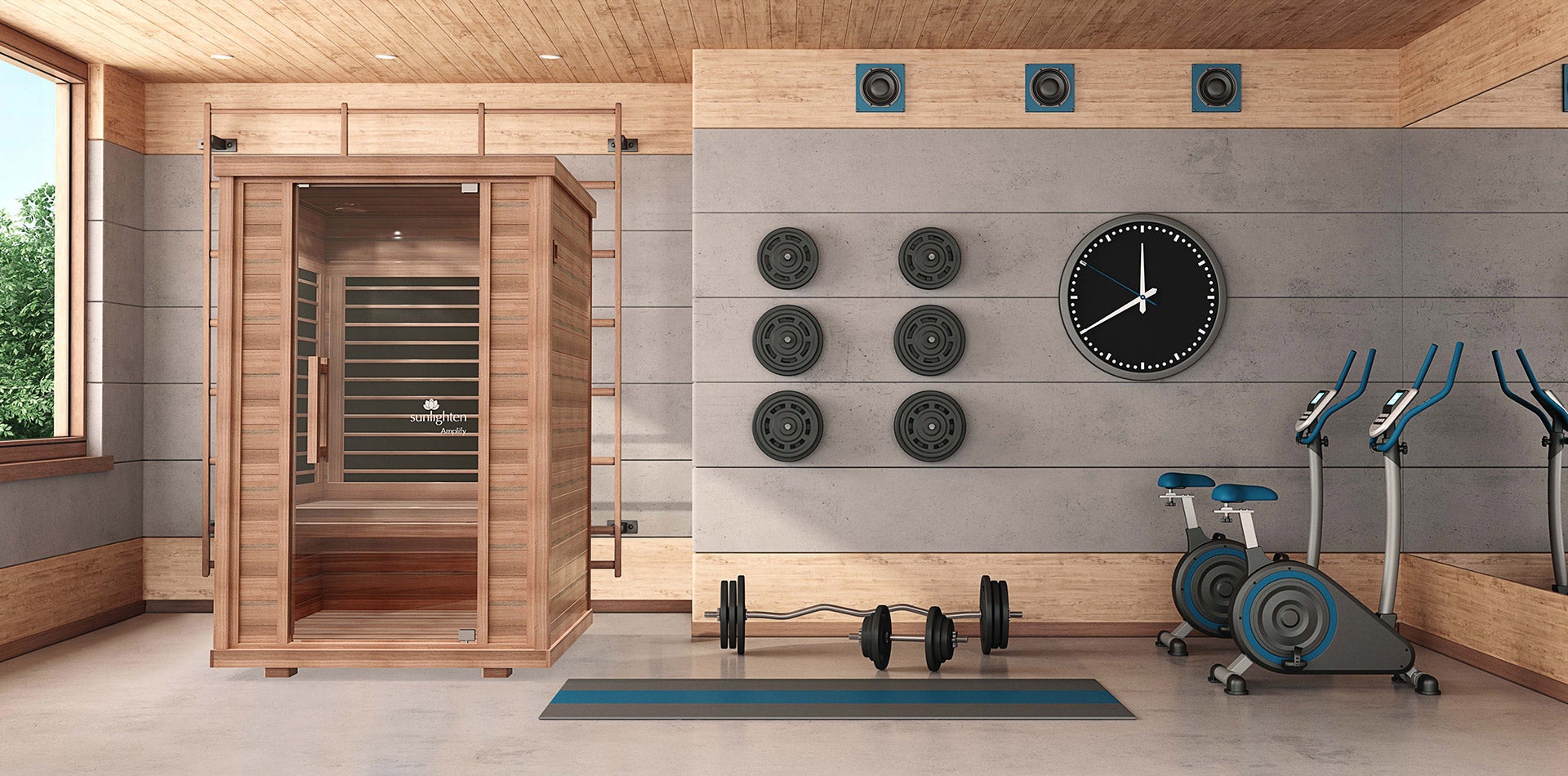 What You Get with an Amplify Sauna
Our hottest sauna, the Amplify full spectrum sauna gives you maximum physical benefits and time savings at an affordable price. Here's what you'll experience:
SWEAT FAST
Amplify heats up fast to 165º and delivers the intense heat of a traditional sauna with the deep core sweat and beneficial light energy of patented Sunlighten SoloCarbon infrared technology. Get in, sweat hard, and get out. 
Why an Infrared Sauna is the Best Investment You Can Make
Watch Robyn's presentation to discover what science says about infrared saunas, how regular sauna use can benefit your health and how to get the most benefits from your sauna.
Why Robyn Chose a Sunlighten Sauna
"I have known Sunlighten's owners for years and love everything about them. Sunlighten has innovated, designed and manufactured the best quality infrared saunas available in the world. And, most importantly, with a solid nearly 25-year track record, their reputation is exceptional.  
 
Because I want to really sweat in my sauna, when I heard they have a sauna that gets to 165 degrees I was so excited.  Sunlighten's Amplify sauna provides that extra sweat-inducing level of heat I love. Plus the healing benefits of their near-perfect emissive heater with the far infrared peak wavelength our bodies absorb best. 
From my experience in the infrared world, it's also really important to me to work with a stable company that cares about every detail. Sunlighten is unique. They own and control every aspect of their process from design to delivery. That ensures quality and safety. There are no toxins used in manufacturing. The EMFs are extremely low. They are solidly constructed with the thickest walls in the industry. Every detail is chemical free so no off-gas in the high temperatures. 
And, the price is much better than other high-quality units by other brands."  
Limited time only for Robyn's discount! Call now to order 800-374-6187.
OR
Customer Reviews
Last chance for Robyn's discount. Call us at 800-374-6187.
OR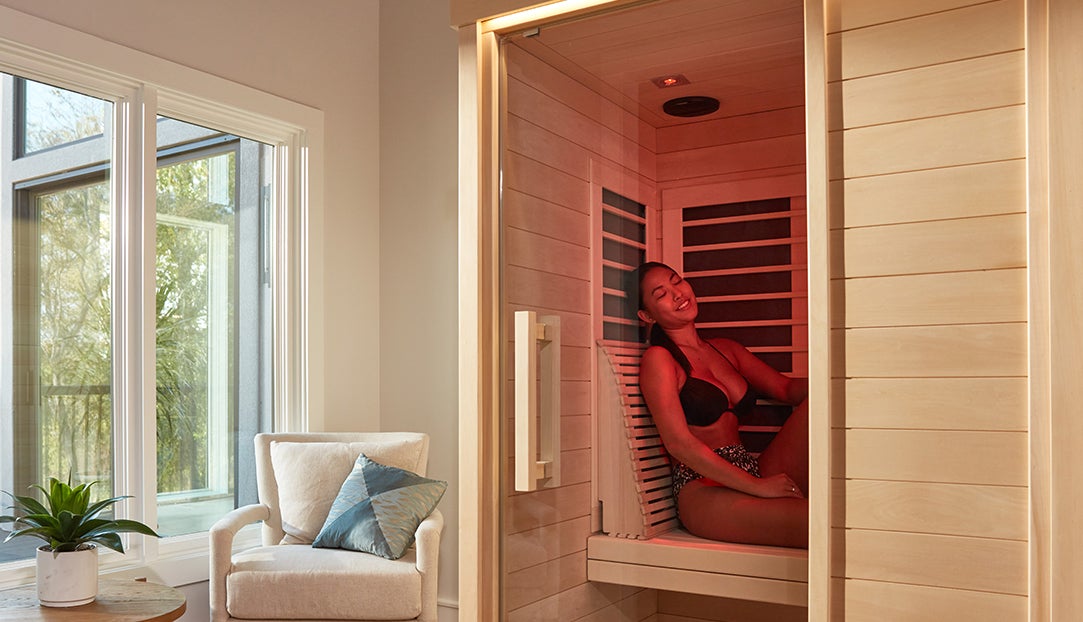 Buy Now, Pay Later
0% interest on 6, 12, and 18 month plans
Investing in your health has never been more convenient with financing through Ally Lending. We know it is a big commitment, but we promise you it is worth it. If you want to get yourself back into balance, the benefits of an infrared sauna may be just what you need to achieve your wellness goals and with Ally Lending, you can attain your budget goals.