Now, for the first time, CELLIANT is in Sunlighten infrared saunas with sauna heater covers and the new Sauna Linen Collection.
Making the infrared experience even better
At Sunlighten, we are continually looking to innovate, and the addition of CELLIANT is another step toward enhancing, and extending, our sauna experience.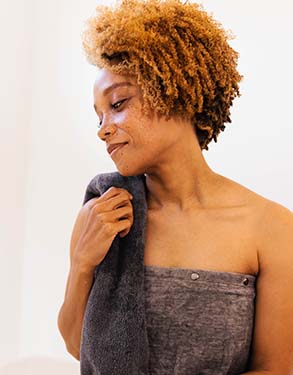 As Aaron Zack, Sunlighten Co-Founder and CEO said, "Because of our patented heaters, no other company has more effective infrared, ensuring the infrared penetration into the body for all healing benefits. As soon as I read about CELLIANT technology, I knew it was the perfect complement to our saunas and accessories."
How do we know? Well, like Sunlighten, CELLIANT is serious about infrared science and ensuring its claims are backed by rigorous scientific testing. One of the tests CELLIANT undergoes is emissivity testing. This is a test to show how much infrared CELLIANT-infused fabrics are emitting. Our bamboo carbon material that we've used for years is also highly emissive, but CELLIANT had even more scientific studies and data, which made sense for us to switch. CELLIANT is tested and proven through 9 peer-reviewed, published studies. The FDA has also determined that CELLIANT products are medical devices, and has international designation as a Class 1 Medical Device in Australia, Canada, the European Union, Japan, New Zealand, and the United Kingdom. It is cleared to market in China, India, Indonesia, Korea, Mexico, Peru, Philippines, Russia, Singapore, Taiwan and Thailand, with more countries and regions to follow.
Simply put, CELLIANT-infused fabric allows more infrared to reach your tissues and muscles, because it itself is an infrared emitter — meaning more of the wellness benefits of infrared for you.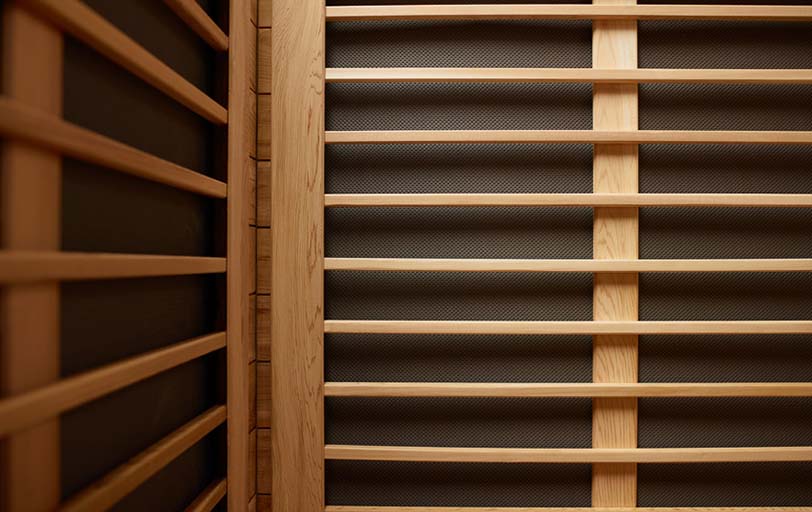 All of our sauna heaters are now covered with CELLIANT-infused fabric, allowing every detail to maximize the experience of infrared.
We also love that CELLIANT's creators are committed to environmental responsibility and we're proud to partner with a company so focused on being good citizens of our planet. Their natural products are ethically sourced minerals from the earth, their proprietary formula is manufactured in the US, and they work with their partners to create supply chains that minimize carbon footprint.
In the sauna and beyond the sauna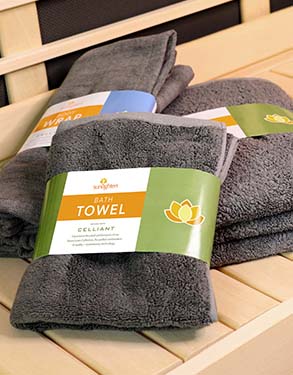 The CELLIANT-infused collection doesn't just stop at the sauna. The Sauna Linen Collection includes luxury cotton accessories like hand towels, bath towels, robes, and body wraps. These accessories work in the sauna to amplify the infrared benefits even more, and expands the infrared benefits to beyond the sauna session. They can also be used outside the sauna for a spa-like experience after bathing, swimming, yoga, or other activities. Since CELLIANT captures and converts body heat into infrared energy, you'll continue to receive benefits of infrared — increased local circulation and cellular oxygenation, resulting in stronger performance, faster recovery, and better sleep. Plus, CELLIANT helps keep you at the perfect temperature. 
With more products to be released in the coming months, this is just the beginning of the perfect infrared partnership to benefit our customers. At Sunlighten, we're always committed to ensuring that you get the most natural healing benefits from our products.