Product Documentation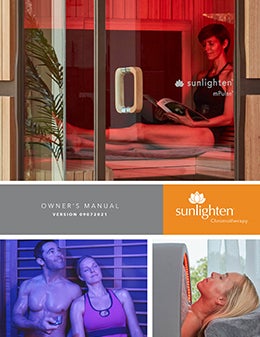 Product Documentation
Helpful Videos
What how to install or replace your infrared sauna chromotherapy lights.
Frequently Asked Questions
How do I change the chromotherapy settings? When I point the remote at the lights, nothing happens.
First, ensure the Chromotherapy wire, located at the base of the light strip of the upper dome, is connected to the control box. To control the lights, point the remote at the control box, not the colored lights. The remote must be within a 3 ft. radius of the control box.
NOTE: Make sure when using the Solo® domes that the Chromotherapy wires are not being pinched by the domes. This can cause the light strip to fa....
What if the Chromotherapy lights aren't working?
Use Remote Control - Make sure you're using the remote, not the Android control panel. Your chromotherapy lights are not operated from your Android control panel, but instead manipulated using the handheld remote control included with your assembly materials. 
Battery - If the remote isn't working it could need a battery replacement (CS2049, a small flat disk).
Remote Range - The remote has a short range and ....
How do I install Chromotherapy and Sound Therapy?
Sauna accessories have separate user manuals. Refer to the appropriate manual:
We are here to help you.
Support Hours:
9 am – 4 pm (CT) Monday - Friday