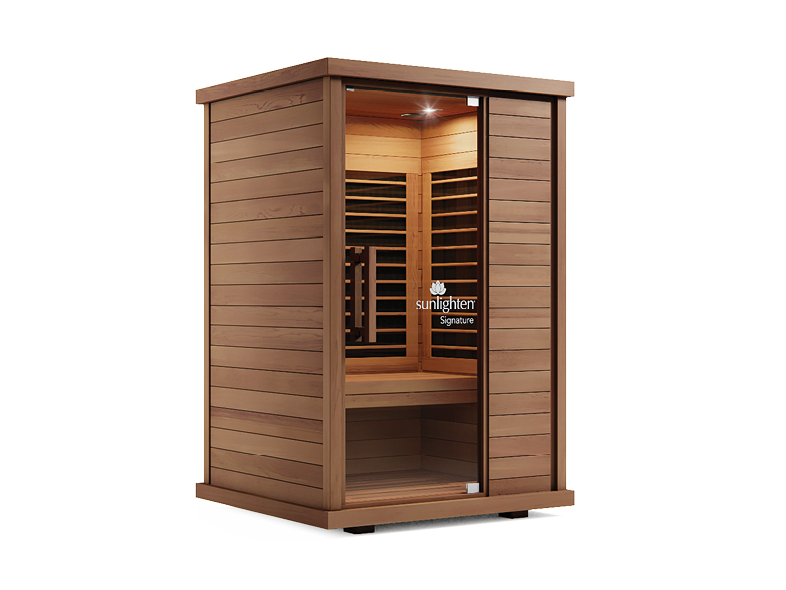 Product Specifications
EXTERIOR

Width: 1,293 mm

Depth: 1,167 mm

Height: 1,973 mm

Door Opening: 711 mm

WEIGHT

Basswood: 220 kg

Eucalyptus: 258 kg

HEATERS

INTERIOR

Width: 1,152 mm

Depth: 1,014 mm

Height: 1,785 mm

ELECTRICAL

230v  1650w  7.19a
NS-17 outlet

BENCH

Width: 1,148 mm

Depth: 514 mm

Height from Floor: 496 mm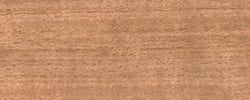 Eucalyptus
Ultra Premium Appearance
Longevity and Durability
Sustainable/Green/Renewable
Care is taken to ensure consistency on each sauna but there can be slight variations in the color, grain, and texture of each wood compared to what is seen on our website. 
You want effective far infrared to help you feel better, simply and affordably. Here's what you'll experience with a Signature sauna:
Transform any space in your home into a relaxing personal wellness oasis for up to two people with the Signature II infrared sauna for home. Inside your sauna, peace is palpable. You close the door and enjoy your own escape from the world for a while—an escape that gifts you with renewed energy and healing for your mind, body and spirit.
The Signature II
Relax while immersed in quality. Sunlighten's SoloCarbon® heaters deliver the highest quality and quantity far infrared heat available on the market, which means you get the most effective health benefits. Our technology design mitigates EMFs to a lower level than most common household items. The ergonomic bench is large enough for one person to stretch out or two people to enjoy seated. Our powerful Magne-seal locking method makes assembly easy and holds heat in with no unsightly screws or nails. Chromotherapy lighting enhances your home sauna experience using colors from the sun's visible light spectrum to bring balance and mental wellbeing.
GET PRICING

Other Products in This Family
It doesn't get much simpler than this one-person cabin. Press a button and experience peace and tranquility while also benefitting from the best far infrared therapy possible. De-stress, detox and rejuvenate your body and mind with this affordably beautiful wellness tool.
Dimensions
Exterior W:960 mm
Exterior D:1,010 mm
Exterior H:1,973 mm
Be Inspired
3 min read
First Timers Guide to Sitting in a Sauna
What to expect and how to prep so that your mind and body get benefits long after you've stepped out of the sauna.