FAR, MID & RED/NEAR INFRARED SAUNA
mPulse Smart Sauna
Take control of your well-being.
When you own an mPulse® 3 in 1® infrared sauna, taking care of yourself becomes empowering, enjoyable and effective. An all-encompassing full body wellness sanctuary, mPulse gives you everything. Stunning design, quality craftsmanship, attention to every detail, superior safety. Even more, customised wellness lives at your fingertips with this incredibly smart sauna you can tailor to your health goals. No other sauna in the world can do that.
What you need to know about mPulse Smart Saunas: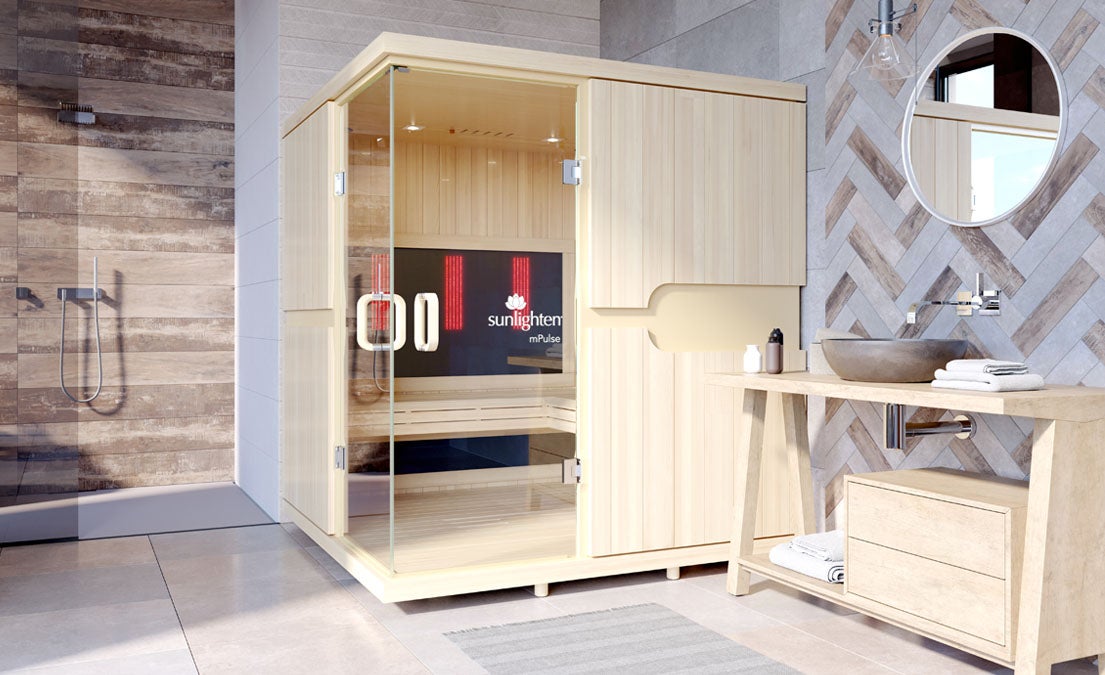 3 in 1® Infrared with Red Light
GET THE OPTIMAL DOSE OF EACH WAVELENGTH
Your sauna should give you the right dosage of light and heat your body absorbs best so that you get the maximum health benefit. Unlike any other heater, our patented 3 in 1® delivers the perfect wavelength of each infrared wave, like dialling in a specific radio station. You get precise far, mid and near infrared and red light wavelengths for optimal results. Also, we innovated the 3 in 1 heater using 50+ data points from 37 3rd-party clinical research studies to create different combinations of each wavelength through our 6 pre-set health benefit programmes. Made possible with NASA-inspired tech. Our SoloCarbon® coating delivers 95-99% effective infrared, meaning your body absorbs it almost perfectly. The LED panel gives you a built-in red/near infrared light therapy system to invigorate and rejuvenate from within.
Smart Sauna Technology
Customised Health Programs
What you need and want from your sauna varies, and the touchscreen control panel gives you many options for your overall experience, every time. Simply select one of six pre-set health benefit programs displayed on the touchscreen, then sit back and let the healing rays do their work. Programs for detoxification, muscle recovery, skin health/anti-aging, boosting immunity, heart health, relaxation and weight loss make it easy for you to customise each sauna session, and meet the needs of multiple users. Or you can create and save your own customised program on your profile, adjusting the intensity of the NIR, MIR and FIR wavelengths in each of the heaters.
In-Sauna Entertainment
The 10" Android-powered Control Pad, offered exclusively in the mPulse Collection, gives you more out of your sauna experience. The touchscreen allows you to schedule sessions in the future, so the sauna is hot and ready when you are. Wifi connectivity provides seamless integration and pushed software updates with ongoing new features. And just like any tablet, you can download apps from the Google Play store, so you can watch your favorite streaming services or listen to your music or podcasts.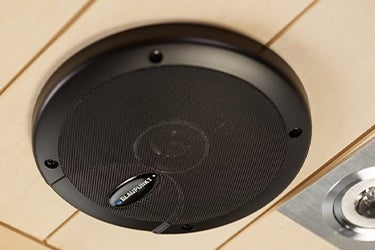 Premium Sound System
Bask in the superior sound from our Blaupunkt media player with built-in speakers. Easily pair your personal device via Bluetooth. Choose your favorite tunes, close your eyes, and be taken away by the crystal clear sound from 2 premium Blaupunkt speakers.

Dwell in Superior Quality
We go to the ends of the earth to find the best materials to build the finest furniture-quality saunas in the world. Each beautiful Sunlighten infrared sauna is crafted with premium, hand-selected wood using flawless construction and innovative technology, a level of detail unmatched in our industry.
Innovative Technology
Not all infrared is the same. Sunlighten's patented SoloCarbon heating technology delivers the highest quality and quantity infrared energy for clinically-proven effective health benefits.
Wellness Industry Endorsements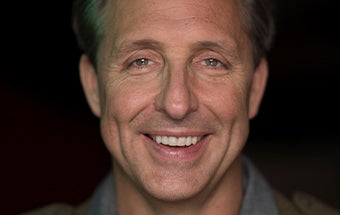 I've used my Sunlighten at least 500 times over the last few years. Every time I use it, I come out stronger, faster, thinner and happier. This is a really important biohack if you want to live a long time.  
Dave Asprey
Father of Biohacking, New York Times Bestseller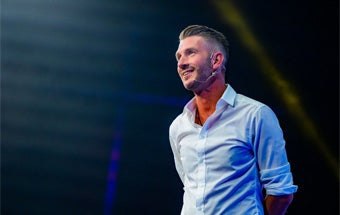 For me Sunlighten is one of the best brands in the sauna space,  they only use the best quality, non-toxic materials, and I've got huge love for the team there.
Tim Gray
CEO & Founder, Health Optimisation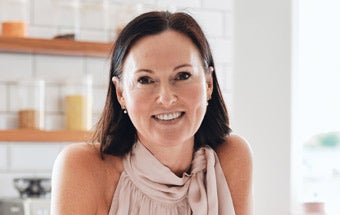 Sunlighten saunas are a game changer for reducing cortisol (stress hormone), inflammation in the body and help the body naturally and effectively shed weight by bringing the body back into balance. The patented technology Sunlighten developed is clinically backed and are a serious part of my wellness arsenal. I highly recommend them to my clients.
Pippa Campbell
Nutrigenomics, Nutrition & Weight Loss Practitioner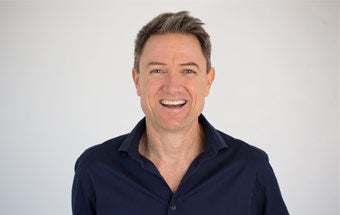 I kept hearing great things about Infrared saunas from people with Rheumatoid Arthritis. So I trialed a Sunlighten a few times and loved it so much that I bought my own! Having a sauna on hand builds more confidence and control on your health mission. After a 45 min session I feel refreshed, renewed and happy! It's definitely something I recommend at Rheumatoid Solutions.
Clint Paddison
Founder of Paddison Program for Rheumatoid Solutions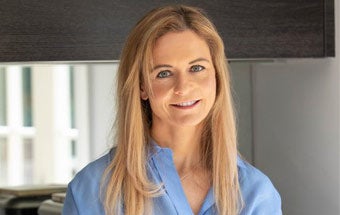 I love my mPulse Infrared sauna and since using it a few times each week I have more energy, my body detoxes better and my skin is clear and glowing! Definitely one of my favourite biohacks for longevity.
Angela Foster
Nutritionist and Health & Performance Coach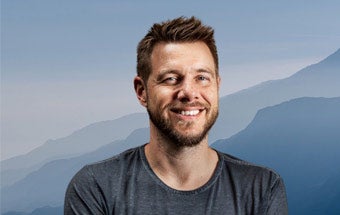 With Sunlighten, you can escape the bleak midwinter weather, recharge, relax and heal at the same time. For me, the heat has been a faithful friend during times of low energy or apathy.   Two interesting side notes are my heart rate variability (HRV) stats tend to curve up after use (good news) and I tend to sleep more deeply afterwards (even better news)
Tony Wrighton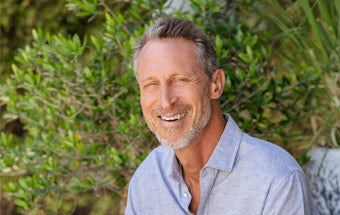 Infrared saunas are very effective in reducing the stress response and creating balance in the autonomic nervous system. They can improve circulation, help with weight loss, balance blood sugar, and improve detoxification—each of which improves your brain function.
Dr. Mark Hyman, MD
Functional Medicine Doctor, Founder The UltraWellness Center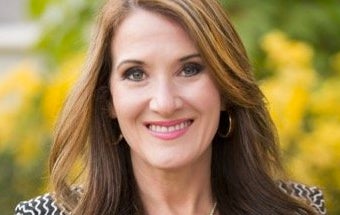 It's one of my mental health brain hacks that has helped me so much to relax and wind down from the pressures of life. My metabolism and clarity of thought have improved, and I have so much energy after a Sunlighten sauna session!
Dr. Caroline Leaf
Communication Pathology & Cognitive Neuroscientist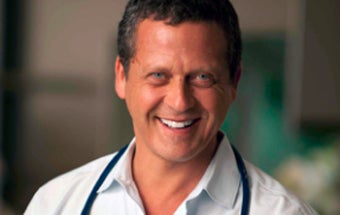 Infrared saunas detox most efficiently. They penetrate deeper than regular saunas, exciting fat molecules to vibrate and release toxins. Sunlighten is my favorite sauna; I believe they have the best technology and quality. I have one at home and use it daily.
Dr. Alejandro Junger, MD
Functional Medicine Doctor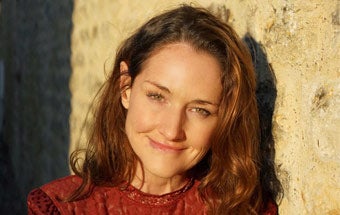 A Sunlighten purchase was up there with top ever buys. Enabling me to have daily access to a therapy that positively changes how I feel and function. Skin is more luminous, body less achy and mood lifted.  Love it. 
Dr. Tamsin Lewis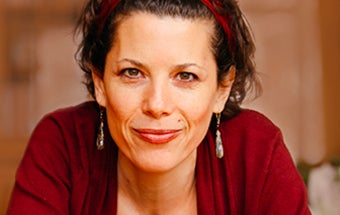 There is a mountain of evidence on infrared sauna use showing that it is as foundational as diet and exercise. Sauna use is a miracle practice. I love my sauna. I use it. I benefit from it.
Susan Peirce Thompson, Ph
Founder of Bright Line Eating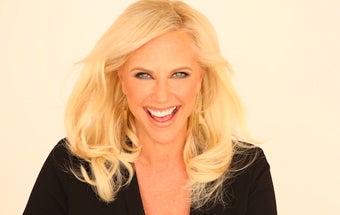 Infrared sauna is a safe, gentle way to support overall health, sexual health and vitality. Sunlighten provides the best technology. They've been hand-building personalized saunas for 20+ years.  The mPulse 3 in 1 is one of the most thoughtful investments you can make for your health.
Susan Bratton
Intimacy Expert, Author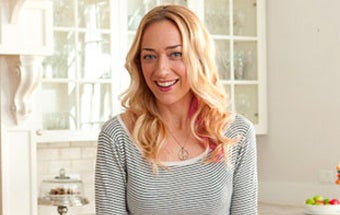 I'm a long-time believer of infrared sauna therapy and its natural healing benefits. I love the Sunlighten brand and have been using my infrared sauna for years.
Kris Carr
Author, Wellness Expert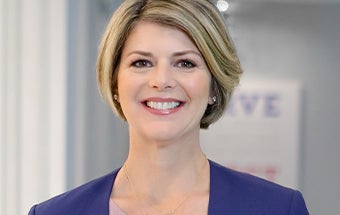 I use my Sunlighten Sauna two or three times a week, every week. As a busy executive and mom, I have very few minutes to myself. Nothing helps me relax and detox in the little time I have available like my personal sauna!
Dr. Amy Myers, MD
Functional Medicine Doctor, Author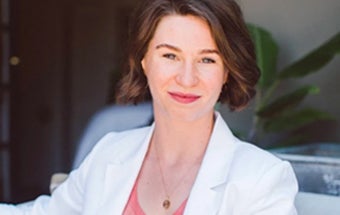 Four months after I began saunaing regularly, my high morning blood sugar normalized. My last blood test showed my insulin as normal. I credit my sauna for supporting my blood sugar when it didn't adequately respond to diet, lifestyle, and supplements.
Lauren Geertsen
Empowered Sustenance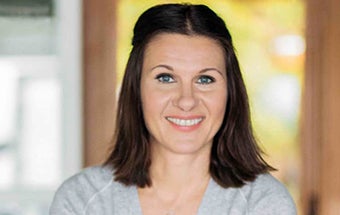 After looking into numerous infrared saunas, I chose Sunlighten because of their most effective SoloCarbon infrared technology, quality of materials and the enjoy vs. endure sauna experience. I believe that Sunlighten has the best sauna for you.
Magdalena Wszelaki
Hormones Balance, Certified Holistic Health Coach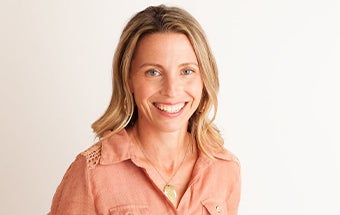 When I purchased my Solo I was nervous if I'd use it enough to justify the investment. Years later, I still happily use my sauna weekly, as does my family. It's snuggly and relaxing. I get a healthy sweat in the convenience of my own home. I love having a home sauna. I know I'm investing in my short and long-term health each time I use it.
Bridgit Danner
Functional Health Coach, Detox Expert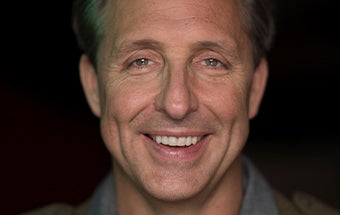 Infrared saunas can quickly help you get back to feeling amazing. Sauna therapy has been around for centuries to detoxify, but infrared saunas go even further, heating up your body's core at a cellular level, where most toxins are stored. That's why my Bulletproof Biohacking lab has an mPulse 3 in 1.
Dave Asprey
Father of Biohacking, New York Times Bestseller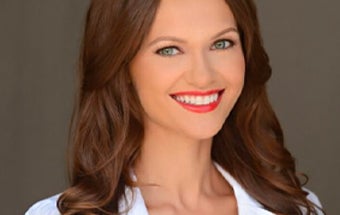 The more I've researched saunas, the more I've realized that not all infrared saunas are created the same. I'm a lover of research, case studies, and facts, which is one reason I like Sunlighten. Their products are based on extensive research combined with personal experience.
Dr. Izabella Wentz
Clinical Pharmacist, Author

Products in This Collection
This is your place for "me time." It's our smallest cabin with the biggest wellness impact providing six pre-programmed, clinically researched combinations of red light/near, mid and far infrared only available in mPulse saunas.
Dimensions
Exterior W: 1,108 mm
Exterior D: 1,056 mm
Exterior H: 1,993 mm