FAR, MID & RED/NEAR INFRARED SAUNA
mPulse Smart Sauna
Optimize your self care.
When your sauna is smart it makes managing your health, home and lifestyle easier with technology that manages the sauna, your schedule and your self-care. Sunlighten Smart Sauna's pre-set programs give you the optimal infrared dosages and support your goals by helping you create routines, all while enjoying your in-sauna entertainment. All you have to do is get in, relax and enjoy. The mPulse Smart Sauna will make you want to sauna more. It's why you want one in your home for the ultimate wellness experience.
What you need to know about mPulse Smart Saunas:
What is a Smart Sauna?
Our Smart Sauna takes personalized wellness to a whole new level. With data-driven programs using specific blends of far, mid and near infrared and red light therapy, it seamlessly adapts to your health goals, providing tailored sessions for optimal results. See inside the sauna and hear our infrared sauna consultant explain the cutting-edge features and unparalleled benefits that give you an experience like no other.  
Smart Sauna Technology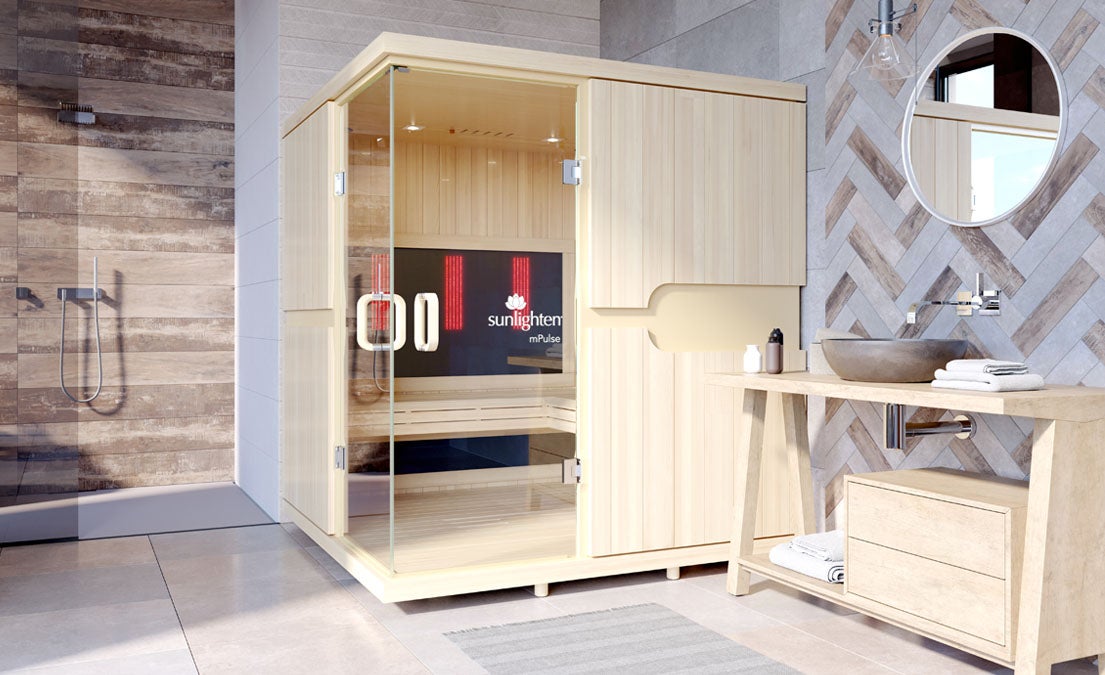 3 in 1® Infrared with Red Light
GET THE OPTIMAL DOSE OF EACH WAVELENGTH
Your sauna should give you the right dosage of light and heat your body absorbs best so that you get the maximum health benefit. Unlike any other heater, our patented 3 in 1® delivers the perfect wavelength of each infrared wave, like dialing in a specific radio station. You get precise far, mid and near infrared and red light wavelengths for optimal results. Also, we innovated the 3 in 1 heater using 50+ data points from 37 3rd-party clinical research studies to create different combinations of each wavelength through our 6 pre-set health benefit programs. Made possible with NASA-inspired tech. Our SoloCarbon® coating delivers 95-99% effective infrared, meaning your body absorbs it almost perfectly. The LED panel gives you a built-in red/near infrared light therapy system to invigorate and rejuvenate from within.
A better red light therapy experience.
Research shows low levels of light have a much better effect on stimulating and repairing tissues than higher levels. We blended low levels of red light with NIR light to bathe you in both, allowing us to create a quiet, comfortable red light therapy experience. The LED panels are integrated in the walls and part of our 3 in 1® Smart Sauna technology that manages the pre-set health programs, heaters and LED panels.
Customized Health Programs
What you need and want from your sauna varies, and the touchscreen control panel gives you many options for your overall experience, every time. Simply select one of six pre-set health benefit programs displayed on the touchscreen, then sit back and let the healing rays do their work. Programs for detoxification, muscle recovery, skin health/anti-aging, boosting immunity, heart health, relaxation and weight loss make it easy for you to customize each sauna session, and meet the needs of multiple users. Or you can create and save your own customized program on your profile, adjusting the intensity of the RED/NIR, MIR and FIR wavelengths.
In-Sauna Entertainment
The Android Control Pad, offered exclusively in the mPulse Smart Sauna, gives you more out of your sauna experience. The touchscreen tablet allows you to schedule sessions in the future, so the sauna is hot and ready when you are. Wifi connectivity provides seamless integration and pushed software updates with ongoing new features. And just like any tablet, you can download apps from the Google Play store, so you can watch your favorite streaming services or listen to your music or podcasts.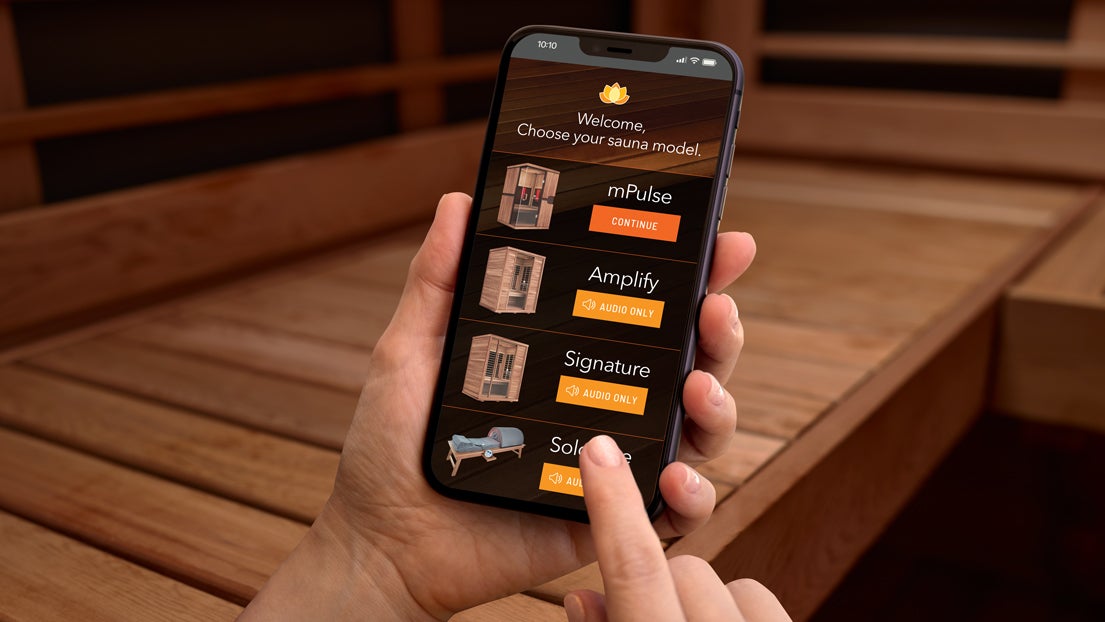 Connect using the Sunlighten Mobile App
The mPulse Smart Sauna's mobile app connects your sauna with your life. It's the ultimate convenience tool for managing your sauna and incorporating it into the rhythm of your life for better results!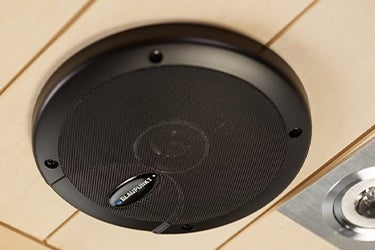 Premium Sound System
Bask in the superior sound from our Blaupunkt media player with built-in speakers. Easily pair your personal device via Bluetooth. Choose your favorite tunes, close your eyes, and be taken away by the crystal clear sound from 2 premium Blaupunkt speakers.

Dwell in Superior Quality
We go to the ends of the earth to find the best materials to build the finest furniture-quality saunas in the world. Each beautiful Sunlighten infrared sauna is crafted with premium, hand-selected wood using flawless construction and innovative technology, a level of detail unmatched in our industry.
Innovative Technology
Not all infrared is the same. Sunlighten's patented SoloCarbon heating technology delivers the highest quality and quantity infrared energy for clinically-proven effective health benefits.
Wellness Industry Endorsements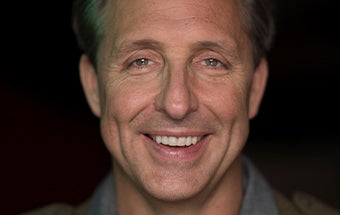 Infrared saunas can quickly help you get back to feeling amazing. Sauna therapy has been around for centuries to detoxify, but infrared saunas go even further, heating up your body's core at a cellular level, where most toxins are stored. That's why my Bulletproof Biohacking lab has an mPulse 3 in 1.
Dave Asprey
Father of Biohacking, New York Times Bestseller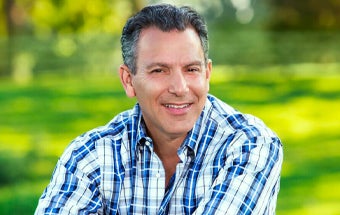 Full spectrum IR sauna therapy would be a multibillion dollar drug if it came in a pill. The ability to heal endothelium, improve symptoms and prognosis for congestive heart failure and coronary artery disease is remarkable. Sunlighten saunas are the only infrared saunas clinically shown to lower blood pressure and reduce belly fat, both contributing factors to a healthy heart. 
Dr. Joel Kahn
MD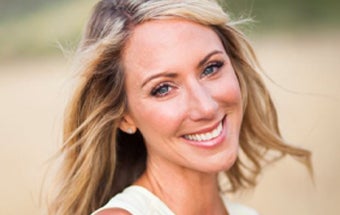 If you are purchasing a sauna for health benefits, the single most important element to consider is heater emissivity which determines how efficient infrared heat is conducted and emitted.
Christa Orrechio
CCN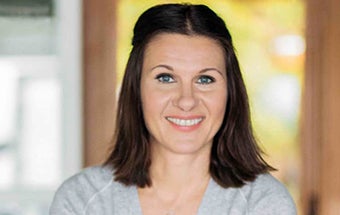 After looking into numerous infrared saunas, I chose Sunlighten because of their most effective SoloCarbon infrared technology, quality of materials and the enjoy vs. endure sauna experience. I believe that Sunlighten has the best sauna for you.
Magdalena Wszelaki
Hormones Balance, Certified Holistic Health Coach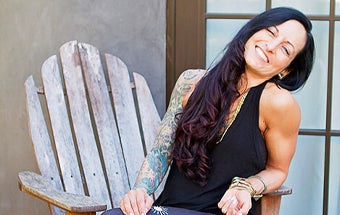 I was excited to get my very own Sunlighten sauna because many places I've visited worldwide have this brand. I knew it could help decrease my mercury levels. After using the 3 in 1 detoxification program 2x/ per week, I was amazed when my levels dropped from 15.65 to 1.44.
The Betty Rocker
Certified Fitness & Nutrition Practitioner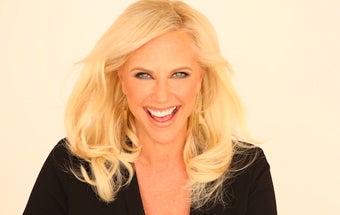 Infrared sauna is a safe, gentle way to support overall health, sexual health and vitality. Sunlighten provides the best technology. They've been hand-building personalized saunas for 20+ years.  The mPulse 3 in 1 is one of the most thoughtful investments you can make for your health.
Susan Bratton
Intimacy Expert, Author

Products in This Collection
This is your place for "me time." It's our smallest cabin with the biggest wellness impact providing six pre-programmed, clinically researched combinations of red light/near, mid and far infrared only available in mPulse saunas.
Dimensions
Exterior W: 43.6"
Exterior D: 41.6"
Exterior H: 78.5"