Product Documentation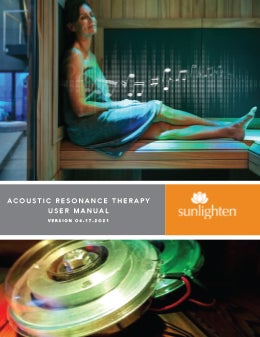 Helpful Videos
Learn how to install acoustic resonance therapy (A.R.T) into your infrared sauna.
Frequently Asked Questions
Sauna, Custom, Portable
What is Sound Therapy?
Sound therapy is a beneficial add-on that is installed underneath the benches. They send sound vibrations through the wood into your body to create a physical sensation that harmonizes all systems of your body and induces a deeper relaxation and release.
How do I install Chromotherapy and Sound Therapy?
Sauna accessories have separate user manuals. Refer to the appropriate manual:
We are here to help you.
Support Hours:
9 am – 4 pm (CT) Monday - Saturday