When your body activates your immune system, it sends out inflammatory cells. These cells attack bacteria or heal damaged tissue. If your body sends out inflammatory cells when you are not sick or injured, you may have chronic inflammation. Inflammation is a symptom of many chronic diseases, such as arthritis, Alzheimer's, diabetes, asthma, heart diseases, depression and more. 
If you're concerned about the impact of inflammation on your health, consider the following foods, herbs, supplements, and lifestyle factors as ways to reduce inflammation in your body and live a healthier, happier life. 
1. Eat Foods That Reduce Inflammation 
One of the easiest ways to reduce inflammation in your body is to be more conscious of what you put in it. Start by limiting your intake of foods known to causes inflammation, such as: 
Sugar 
Dairy products 
Meat (primarily beef and pork): Animals raised on a feedlot are often grain-fed, resulting in a meat product that is high in inflammatory omega-6 fatty acids; beef and pork may also contain arachidonic acid, which promotes inflammation. 
Wheat: Even those who are not gluten-intolerant may have a reaction to wheat that causes increased inflammation in the body. 
Once you've reduced well-known inflammatory foods from your diet, start adding in foods that fight inflammation, such as: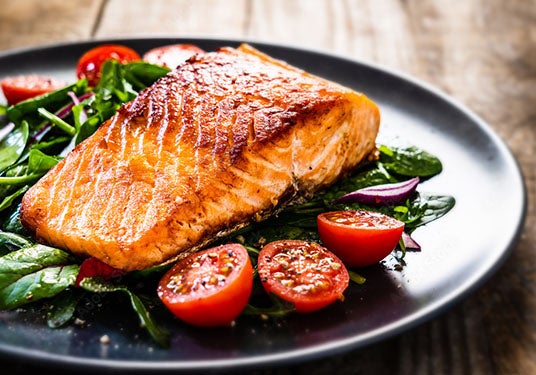 Fish: Fatty fish such as salmon, tuna, and sardines are high in omega-3 fatty acids, which can help reduce inflammation. 
Leafy greens: Kale, spinach, broccoli, and other leafy greens, and dark cruciferous vegetables contain high amounts of antioxidants, which can help reduce inflammation levels. 
Nuts, such as almonds and walnuts, contain healthy fats, including omega-3 fatty acids. 
Green tea contains high amounts of antioxidants known as catechins, which can help prevent the creation of pro-inflammatory substances in the body. 
Shiitake mushrooms contain vitamin D, which helps regulate the immune system, which in turn helps regulate inflammatory response in the body.